Now that its summer time, I can finally take the time to dress up when going out. :) I have been wanting to do lookbook photos but honestly its a pain in the butt to get a tripod set up or to ask someone to take a couple of photos. I finally found a better alternative to get fashion posts up. INSTAGRAM.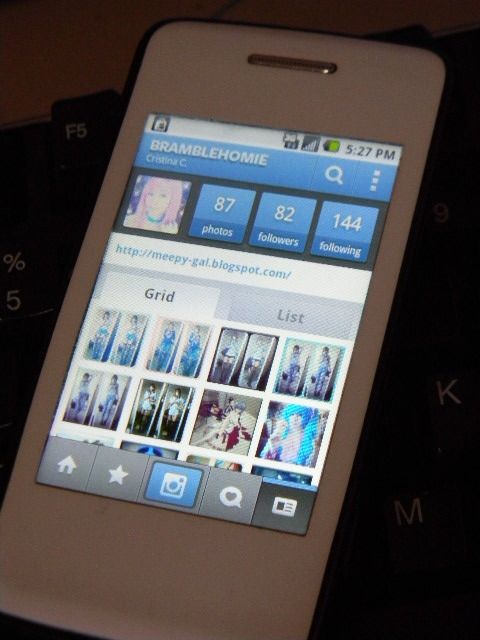 YUP. Its simple and easy. All I have to do is take a couple snaps in the mirror then quick edit them. It only takes a couple of minutes to do it instead of the painstakingly long process to get more high quality photos on lookbook. Don't worry I will still post regularly on lookbook but not as often as Instagram! :3
You can follow me @bramblehomie. Or you can follow my photos on twitter or tumblr.
I'm also going to start doing posts of clothing details for my outfits. So starting now lets get started with this weeks outfit breakdown!
TUESDAY
Shirt: Billabong
Shorts: DIY
Diamond Pattern Socks: Target
Platform Sneakers: H&M
Bag: Mossimo
WEDNESDAY
Shirt: Not sure I think Wallmart?
Bow Jeans: Taobao/Somewhere from Asia? Bought off of someone.
Floral Shoes: H&M
Bag: Mossimo
Monster High Headphones: Ross
THURSDAY
Shirt: H&M
Shorts: cut up Abbey Dawn jeans
Pinstripe socks: Target
Brown Oxfords: Forever21
Bag: zoe&zac
FRIDAY
Shirt: Wet Seal
Skinny Jeans: Ross
Liz Lisa Style boots: Minimaos (site is not available anymore :C so I'm not sure where you can purchase them)
Bag: Mossimo
SATURDAY
Blouse: Forever21
Shorts: DIY
Polka dot socks: Target
Platform Sneakers: H&M
Bag: Mossimo
Head bow: Gift (you can probably find a similar one anywhere!)
That is all! Hopefully I will be out and about enough to make these posts every Saturday! :3